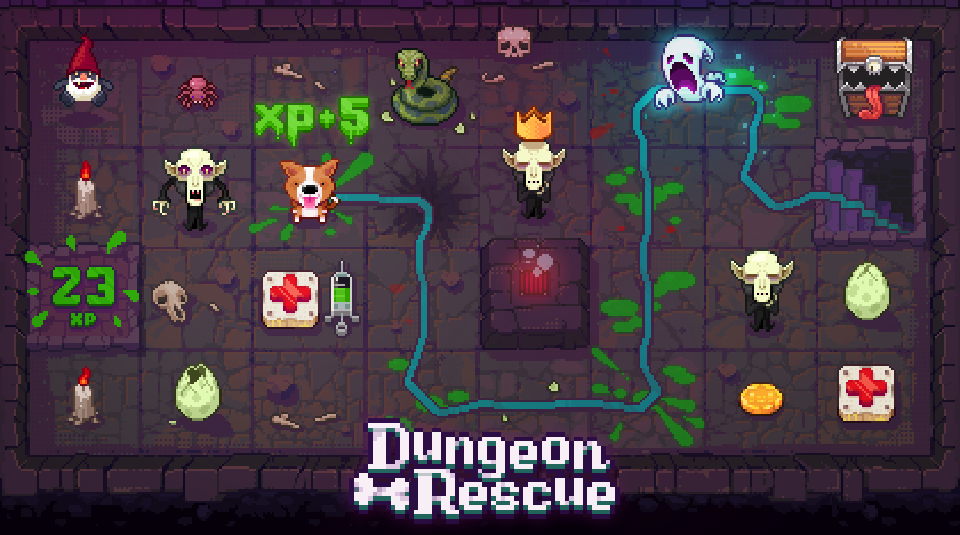 Fidel Dungeon Rescue
We've just uploaded a huge FREE update with new and improved things, some gathered from your feedback and other ideas we left out of the previous version.

Highlights:
- More time, more forgiving of mistakes so new players can experiment and think things through.
- Three new worlds to explore, each offering a very different experience.
- Three new [???] that lets you play the game in different ways (this one was tough to do!).
- Three new monsters, new biomes.
- New sound effects, more animations, rewrote the intro levels to help beginners.
- Revised and improved the design all over the place: inventory, monsters, UI, etc.
- More levels, more variety, more surprises!

The exhaustive list would be so long we'd break Steam if we posted it, because according to our records, we did about 900 changes.
Files
fidel_windows_2.1.zip
93 MB
Dec 09, 2017